Graphic Overlay Backlighting
September 25 '19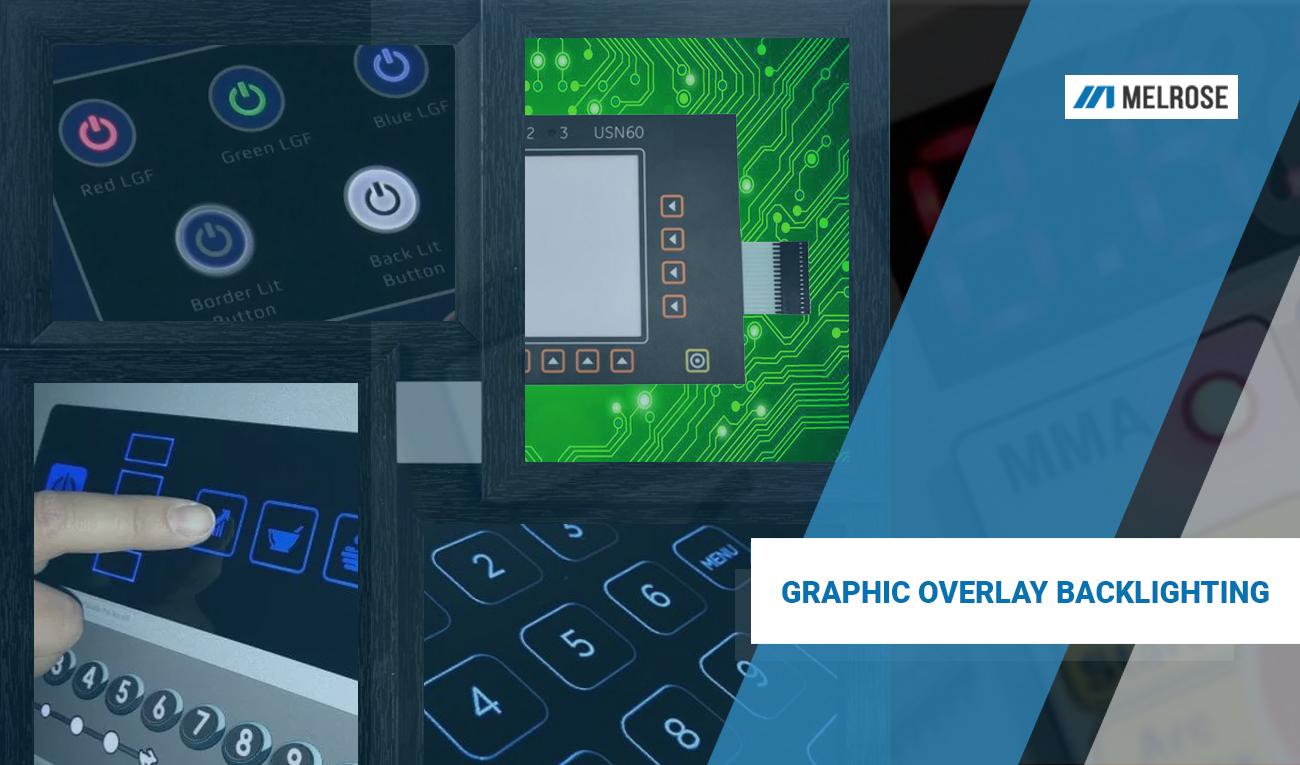 Melrose backlights graphic overlays with light guide film, as well as electroluminescent, and fiber optic technologies. These technologies provide even backlighting without any hot spots.
We use dead front printing to hide graphics when membrane switch backlights are switched off.
Graphic overlay backlighting
A light guide film (LGF) layer behind the overlay selectively directs LED generated light to buttons and other backlit features.
Electroluminescent backlights use AC current to excite phosphors and generate wide-area illumination.
Flat fiber optic bundles create wide-area illumination.
We integrate low profile 7-Segment displays with LED and diffusing ink constructions.