Guide to decal embossing
November 22 '21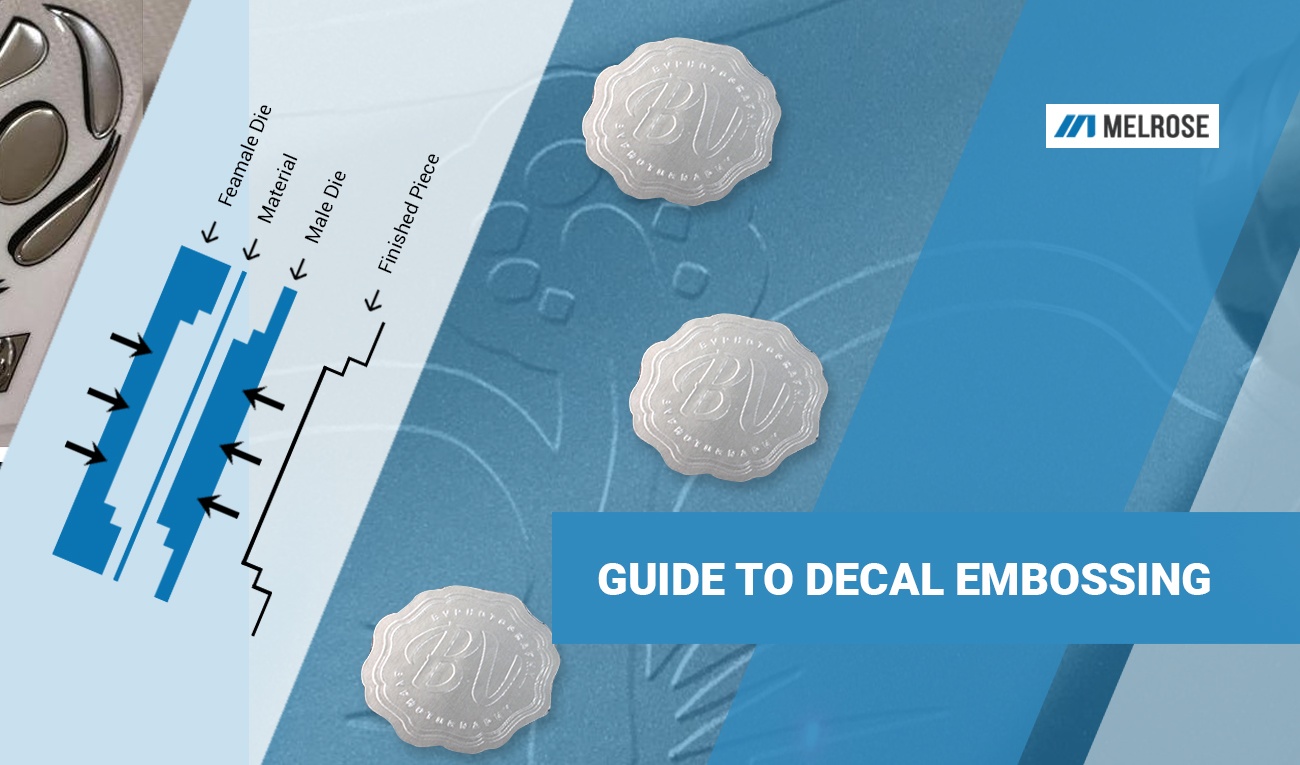 Custom decals are made to match the project's unique requirements – and one of the key techniques that determine their appearance is embossing. What exactly is embossing and what benefits does it bring to the decal manufacturing process? Keep on reading this article to learn everything you need to know about decal embossing benefits, techniques, and other essentials.
What is embossing?
Embossing is a technique based on making an impression on the decal (or another component) material to create a relief. Manufacturers use it to generate extra emphasis on printed pieces. Embossing also adds form and function on keypad overlays. Embossing is often used together with doming.
Benefits of embossing
Embossing serves two key purposes for every component: functional and decorative

Manufacturers can create embossing-based designs of various textures and patterns
Both regular and irregular shape dies are available

Embossing offers outstanding dimensional stability

It also ensures high tensile strength
Which components can use embossing?
Here are the most common use cases for embossing:

Trademarks 

Keypads

Dealer identification tags

Decals
Embossing – when to use it?
Embossing is a technique that works well with a choice of materials, for example:

Polyester

Polycarbonate

Brushed mylar
and more!
Types of embossing
Embossing can be divided into several types. Let's take a closer look at the most common ones to understand the broad range of embossing techniques.
Embossing types on CNC plates are;

LED dome embossing

Embossed dome

Multi level embossing
Acid etched plates

Pillow or pad embossing

Rail embossing

Braille embossing
What about the technique of embossing itself? Here we can differentiate between two types: double plate embossing and debossing.
Double plate embossing 
In this type of embossing, manufacturers can create a double plate embossing. In this scenario, the female dies the material on the face of the decal while the male dies hits the material from the decal's back to create the desired image.
Debossing
An alternative approach is called debossing. In this case, the die hits the material on the decal's face to give it the attractive look of embossing.
Get high-quality decals from Melrose
Our team has years of experience in delivering custom decals that match the requirements of the most demanding applications. We are well-versed in embossing techniques and can give your decals the look your product needs. Get in touch with us to discuss your project and learn more about our decals offer.