Metal Nameplate Imaging
May 24 '19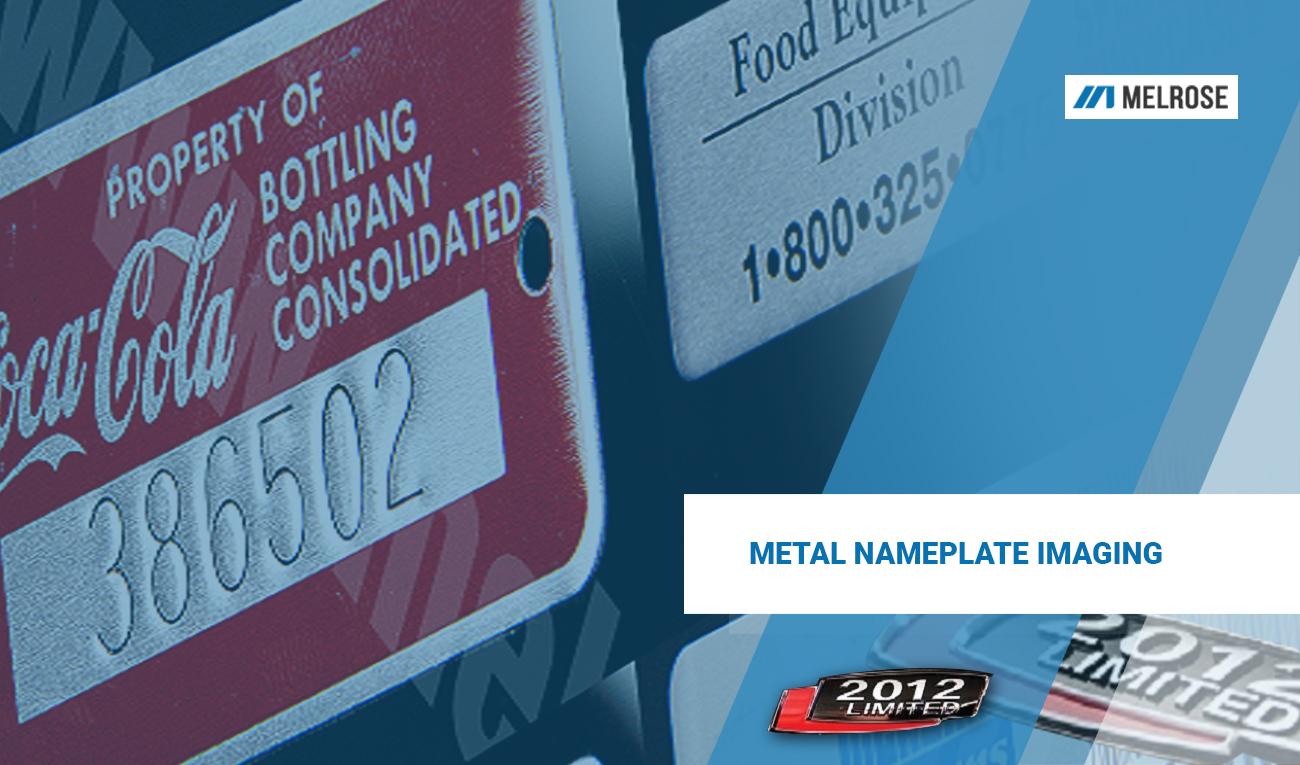 At Melrose, we've been manufacturing industrial and military specification metal nameplates and control panels since our founding in 1939.
Our metal nameplates are used in situations that require exceptional durability. We use aluminum, stainless steel, and brass from .003″ to .063″ plus for our metal nameplates.
Etched Metal Nameplates
Etching is a chemical process (similar to chemical milling) whereby metal is removed from the copy (or background area) of the plate to create legibility. Paint is often used to fill the etched areas to increase visual contrast. Multicolor etched nameplates are possible. Stainless steel, brass, and aluminum can be acid-etched.
Etching is the process of choice where the combination of metal and selective removal of material will create a plate that can withstand many years of outdoor exposure, abrasion, or attack by a variety of chemicals.
Anodized Aluminum Nameplates
Melrose aluminum nameplates start as standard alloy and temper aluminum. The aluminum surface is then finished to create a brushed, reflective, or matte finish. The sheet is then dyed to the natural aluminum or a desired color. Finally, the dyed sheet is electrolytically anodized and sealed for corrosion and abrasion resistance.
Selective color dying and etching prior to anodizing can create beautiful and unique effects. From the anodized sheet base sheet, Melrose prints or etches multicolor copy, fine gradients, and photo-realistic images.
The Metalphoto Process
™
The Metalphoto Process is excellent for short runs of black on aluminum. This process exposes silver halides embedded in unsealed anodized aluminum. When exposed to light, the silver halides in the material turn black and create an image. Once sealed, this process creates a fully anodized image that can be a plain copy or photorealistic black on aluminum.