A Guide to Metal Nameplate Materials
May 24 '19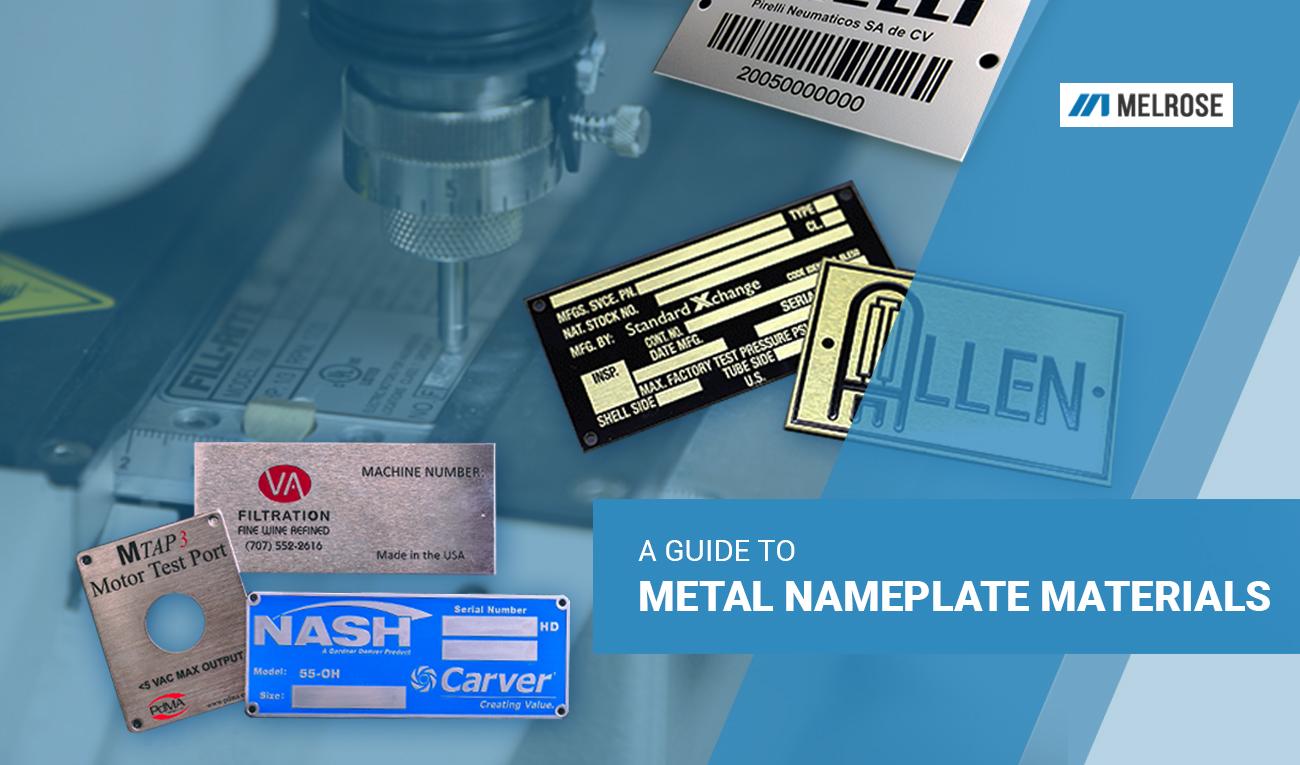 Read this article to learn everything there is to know about the most common metal nameplate materials.
Aluminum
Our aluminum nameplates typically come in .003", .005", .020", .032", 063" in thickness with an anodized mill surface finish. This is the most common choice for most commercial and mil-spec applications.
Reflective and other surface textures are also available, as well as a broad range of anodized colors. When the square feet of aluminum required in a job are substantial, non-anodized material can bring important cost savings. Of course, non-anodized material will "weather" where not printed, etched, or covered with a gloss or matte clear coat.
We also provide aluminum nameplates is with a thick white painted surface. This option is a particularly good choice where you need bright graphics on a metal plate since the white surface allows colors to really "pop."
Stainless Steel
Stainless steel nameplates come in .003", .006", .008", .018", .029", .048" in thickness and 301 or 304 alloy and 2b finish. These are the most common stainless steel options.
Stainless steel is preferred in food machinery or other applications where caustic cleaners or other chemicals with PH>7 come into contact with the nameplate.
Anodized aluminum is a poor choice in these environments as caustic materials immediately attack the aluminum.
Brass
Brass nameplates typically come in .032" of thickness. Etched brass is commonly used in marine applications (if marine grade stainless is not) because of its strong resistance to saltwater. Brass is often selected for architectural, vehicle, and other applications because of its appearance and the perceived association with the highest quality construction.