What is an industrial nameplate and when to use it?
October 13 '20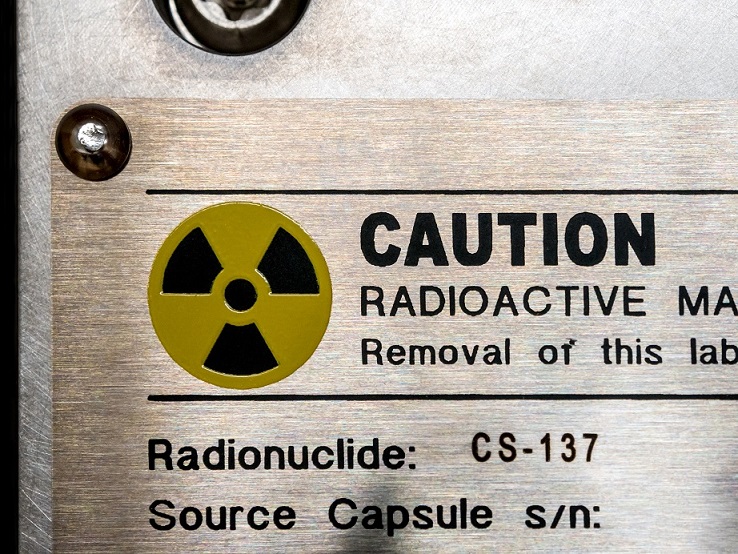 Successful business owners need to deal with a lot of tasks to manage their daily operations and grow their companies. It's easy to overlook details that end up being important when you're overwhelmed by so many other activities. There are simply too many decisions to make, and too many options to consider.
However, if your business is based on manufacturing any type of goods, electronics, machinery, or industrial equipment, you should definitely get interested in nameplates and labels. They help in inventory management, increase safety, and improve the efficiency of your business. An industrial nameplate is a must-have for any sort of industrial application.
In this article, we show you the available types of industrial nameplates on the market and their most common use cases.
Types of industrial nameplates you should know
Serial plates
Serial plates included a lot of valuable information about your manufactured products: your company's name, serial number, model number, the date when the product was manufactured, as well as information about the batch with which the product was made.
Serial plates are usually attached to products, and the information on them is recorded before the products are shipped off to be sold. They help to easily communicate key information about each and every product, especially valuable for companies that manufacture a lot of products with only slight differences between them.
For example, if the customer experiences any issues with your product, they will probably call your hotline number or contact your customer service representatives. Having the information recorded on a serial plate will allow your business to easily identify the specific model and the serial number of the product so that troubleshooting information can be quickly offered to the customer.
But that's not everything. Serial plates also come in handy for identifying the product warranty information. For instance, they can include information about the status of the warranty, its terms, lifespan, or serial numbers and model numbers that can easily provide warranty specifics once a customer calls for repair, return, or replacement.
Another benefit of serial plates has to do with data analytics. By implementing serial plates, your sales department will be able to track how many products were sold, at which divisions, locations, or dealers, and which types recorded the highest sales volumes.
Graphic overlays and control panels
Does your equipment, machinery, or electronic devices have buttons, switches, or other means of controlling the system? This is where control panels and graphic overlays can help a lot. They ensure that proper operating procedures are carried out by labeling control on complex equipment for you.
Graphic overlays and control panels can be applied regardless of the protective coverings your equipment needs. The final choice depends on the physical needs of your devices. Control panels and graphic overlays are designed specifically to match the look, feel, and function of your application.
Control panels and graphic overlays can be located on many different types of equipment, such as vending machines, appliances, medical equipment, industrial equipment, telecommunication devices, and more. Any product that has switches or other control mechanisms needs to have this type of identification to keep its operation safe and avoid malfunction.
Safety and warning labels
Safety or warning labels help to keep employees safe and are especially helpful in dangerous industrial environments. Thanks to safety labels, you can inform employees about potential workplace dangers such as exposure to loud noises, flying debris, chemicals, and others.
Warning and safety labels also come in handy for manufacturing dangerous equipment that could cause injuries to operators when used incorrectly. Examples include heavy equipment, machinery, or electronics with high voltage.
Safety and warning labels will help your business deliver safer and better products to your customers, lower the risk of injury, increase the efficiency and production, and maintain your reputation as a reliable business.
Company identification plates
If you're running a business, you know how important branding is. Your goal is to keep your brand on top of the customer's minds. This is where product and company identification plates come in.
They can include your company name, logo, address, and any other important information you want to share about your company. Company identification plates can take on many different forms – for example, product labels. When made from long-lasting materials, identification plates are durable and promote your company for many years to come.
Asset and property tags
It doesn't matter in which industry your company operates. It's likely that your business has physical assets and that need to be kept track of for inventory and accounting purposes. This is where property and asset tags can help a lot.
They allow businesses to easily track and monitor these assets, especially for movable ones. By using asset and property tags, you can easily monitor where your equipment is located at every step of its transportation route. Such tags also help to prevent theft as products that change hands often run the risk of getting stolen or misplaced.
Asset or property tag includes your company identification and specific tracking information to ensure that products are returned to the right location if lost during transport. While fixed assets don't change locations, it's still important to keep track of them for inventory audits.
Property tags allow businesses to gain full inventory control and the ability to easily monitor the value of every asset over its entire lifecycle. You can even add a barcode that allows tracking maintenance and repairs – by scanning a tag, the customer gets instructions from the database, and your company can see its maintenance schedules.
Melrose Nameplates – a global leader in industrial nameplate manufacturing
At Melrose Nameplates, we believe that it's possible to combine cost-effectiveness and high quality. We manufacture durable industrial nameplates with the help of our methods that guarantee compliance with the strictest requirements of industries such as healthcare or the military.
We provide our clients with heavy-duty, stainless steel nameplates. Our industrial nameplates come in many different options. They can be etched, engraved, or printed in materials such as brass or stainless steel. We take advantage of sustainable and innovative manufacturing practices to deliver the best product quality.
Nameplate materials
Stainless steel nameplates
We provide our clients with etched stainless steel labels & tags, with recess copy and images about .003″ below the top surface to achieve the best durability. Our etched and laser-engraved stainless steel nameplates are used in the most demanding wear and corrosion-intensive environments (for example, in train cars, food processing equipment, oil field equipment, elevators, military ships, and industrial products).
Aluminum nameplates
 We manufacture aluminum nameplates with printed, etched, engraved, and metalphoto copy. Our experts can add barcodes and variable data if needed. Our embossing technique allows creating an attractive 3D effect. We manufacture our aluminum plates to meet the high demands of aerospace and military specifications.
Brass nameplates
Brass is an excellent material for engraved or etched labels. We provide a wide range of brass labels that can be polished for a sparkling, gold-like look, or come with a brushed or satin finish. We can print or chemically etch brass nameplates to give them a unique look. Moreover, etching gives an attractive matte finish or color-filled alternative to the nameplates.
Plastic and polycarbonate
 We use high-quality plastic and polycarbonate materials to create nameplates and product identification tags for our clients. To accomplish that, we use processes such as embossing, injection molding, plating, doming, and printing.
If you'd like to find out more about our offer or have any questions, our experts are ready to assist you with any inquiry. Get in touch with us to equip your business with high-quality industrial nameplates that are built to last.